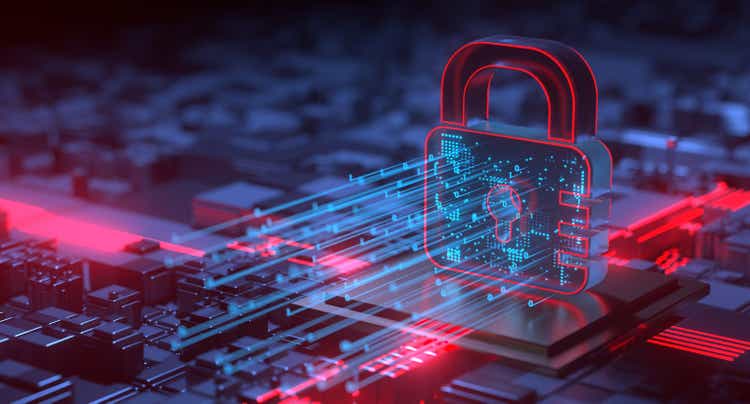 Just_Super
CrowdStrike (NASDAQ:CRWD), Okta (NASDAQ:OKTA) and Dynatrace (NYSE:DT) are the three cybersecurity software companies with estimates that have been the most "derisked," research firm BTIG said, citing investor belief.
Analyst Gray powell, who has a buy rating on CrowdStrike (CRWD) and Okta (OKTA) and a neutral rating on Dynatrace (DT), noted that sentiment across the entire software space is negative right now, as many investors are waiting for estimates to get "reset" during fourth-quarter earnings season.
However, the aforementioned trio look to be in good shape as estimates have already come down considerably.
"…Ultimately, we probably will not have a strong read on the reset until the start of Q1 earnings this upcoming spring," Powell wrote in a note to clients. At that point, folks will have a much better view on how the recession is impacting growth profiles across software and should be able to more accurately gauge risk rewards."
Conversely, companies such as Datadog (DDOG), Snowflake (SNOW) and Fortinet (FTNT) may have the most to lose, as investors believe estimates have not come down far enough, Powell added.
The analyst also noted that there is potential for a delay in refresh activity in the firewall space and there could be further competition from Microsoft (MSFT) in endpoint security.
Earlier this month, Wedbush Securities started coverage on CrowdStrike (CRWD) with an outperform rating, citing its leading status in the cybersecurity industry.